Sairam Foundation is a foundation based in The Hague, but also active in Nepal. Sairam Foundation is a charity organization that focuses primarily on the Soul Blossom project, this is a program that aims to improve our characters.
Soul Blossom is a program to blossom the values ​​already present in each of us in the following manner :
– By thinking about good-positive things,
– By talking about good-positive things
– And ultimately putting these good-positive things into practice
In this way, the Soul Blossom program helps students and all other participants to lead an exemplary, peaceful, healthy and happy life.
Does the activities of SairamFoundation appeal to you and do you also want to help, please contact us for information.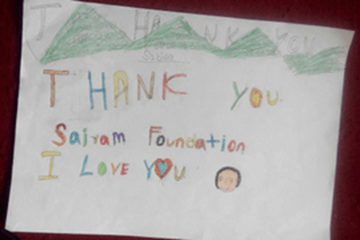 Sairam Administration Office is the main sponsor of Sairam Foundation and takes care for the general costs of Sairam Foundation so that 100% of all donations to Sairam Foundation are for the projects in the area of need.